Shipping Inspections/Vettings
---
Both oil and chemical tankers alike are subject to vetting inspections. The oil companies operate through the OCIMF SIRE system, and the chemical tankers through the Chemical Distribution institute (CDI).
Working in the framework of the Oil Companies International Marine Forum (OCIMF) the industry is discussing how the effectiveness of the private inspection schemes used by members of OCIMF can be enhanced. Most major oil companies have their own in-house inspection schemes. The commercial department will only charter tankers which have been inspected by their technical department. The inspection procedures and reports are harmonised to a certain extent and the data maintained in a common OCIMF database (SIRE), which covers some 4 000 tankers and
annually produces some 10 000 tanker inspection reports. As a first step, OCIMF has agreed that the private inspection reports stored in the SIRE database will be made available to PSC inspectors in the framework of the EQUASIS project, which should help to optimise available PSC resources more efficiently. (PSC Inspection reports are recorded on a central database SIRENAC located in St Malo - France, available for search and daily updating by MOU member countries.)
Inspections on tanker vessels is nearly a constant occurence nowadays.Virtually all the oil majors have a vetting system in place either by using their own inspectors or by sub-contracting various acredited body's to carry out the inspections.

To give an example Statoil ASA,Phillips Petroleum CO, Preem Petroleum AB, Norsk Hydro ASA and Navion have joined and produced a common "QASQ questionnaire".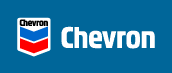 Oil majors as Total, BP, Shell, otherwise known as SomarElf, Q8 Petroleum, CheveronTexaco and Exxon have their own inspectorate bodies taking care of ship inspections and vettings. (BP ship-vetting)

---
You are here: Home-Objectives-Ship Inspections
Previous Topic: Shipping Next Topic: Engineering
---